Hey ya'll! So the best season of the year is upon us. The season of cooler weather, amazing wardrobe choices, ALL OF THE CINNAMON and new & returning TV shows. I get especially excited this time of year because besides the amazing warm comfort dishes like soup and cinnamon rolls, there are a bunch of my favorite TV shows returning, as well as new shows to latch onto. Here, I'm going to break down some of the tv shows I'm looking forward to, as well as the ones returning I can't wait to watch! Keep reading for my picks!
Returning Shows
Criminal Minds – CBS, Sept. 26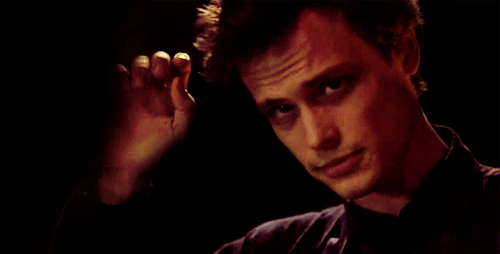 Entering into it's 15th and *Final* season, this crime thriller is one that has captured a dedicated audience for more than a decade. With its look into the motivations and psychology of it's UnSubs, along with the interweaving of personal relationships and office politics, Criminal Minds' final season is sure to deliver a wild ride of cases to be solved, loose ends to be tied and possible return appearances from agents who have left the BAU. Me personally? I believe this show should've probably ended around 2 seasons ago, especially considering some of the story lines they're trying to push, (JJ & Reed…really?!), but I will be tuned in nonetheless.
How To Get Away With Murder – ABC, Sept. 26
Another one of my favorite shows that is entering its final season, HTGAWM is a whodunit type drama that explores how far people are willing to go to get what they want, even if someone has to die along the way. This show is one of the most consistent in style, characters and plots, that it's easy to see why people stan for this, and other, Shonda Rimes shows. While some of the legal loopholes are far fetched and even downright unrealistic, Viola Davis' performance as Annalise Keating is unmatched. The rest of the cast has all of the right ingredients to push the storyline and allow you to become invested enough that you pick a favorite and root for them to win…or, at the very least, not get caught! If you know me, you know I study Viola as an aspiring actress and there's so much just in this series alone to teach 3 years worth of classes!
This Is Us – NBC, Sept. 24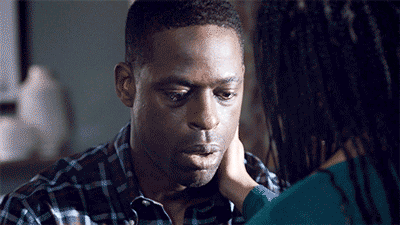 If you've ever found yourself crying, no sobbing, into your couch pillow on a Tuesday night, chances are you're watching (or just finished) This Is Us. While some like to refer to this show as "trauma porn" or "emo bait," I have to ask, "What's wrong with feeling?" The writing in this show is so relatable when it comes to conveying emotions that exist between parents, siblings, partners and, sometimes, even strangers. I believe we're so far removed from our emotions and fed so much to numb the pain and "get over it", that exploring these feelings through the lenses of a modern, American family is just what people need to feel again. On a side note, I recently watched a movie by the creator of the show Dan Fogelman, called Life Itself. Also a tear jerker and one of the most beautiful I've seen in a while. If you want a full review of that one, just let me know!
Big Mouth – Netflix, Oct. 4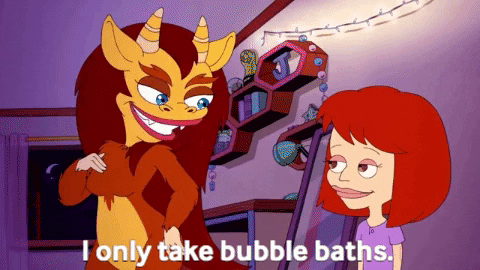 This may be the raunchiest pick of all of the shows, but I can't pretend that I'm not excited about this show coming back! Big Mouth is a ridiculous animated take on puberty as told through the experiences of the pre-teens, hormone monsters and, sometimes, includes the adults of the show. The best part of this show is that, even though it's in your face bathroom humor, it manages to address things dealing with sexuality that even as adults we don't always have figured out. I'm not sure what Nick Kroll was on when he created this, but I might need a little bit of that. If you haven't seen an episode of Big Mouth yet, I suggest you catch up before the new season drops. All episodes are available on Netflix!
Other Returning Shows I'll Be Watching:
Hot Ones – YouTube, Sept. 16
Castle Rock – Hulu, Oct. 23
AHS 1984 – FX, Sept. 18
The Voice – NBC, Sept. 23
The Good Doctor – ABC, Sept. 23
The Resident – Fox, Sept. 24
The Masked Singer – Fox, Sept. 25
Law & Order, SVU – NBC, Sept. 27
Saturday Night Live (MAYBE) – NBC, Sept. 28
New TV Shows
Bluff City Law – NBC, Sept. 23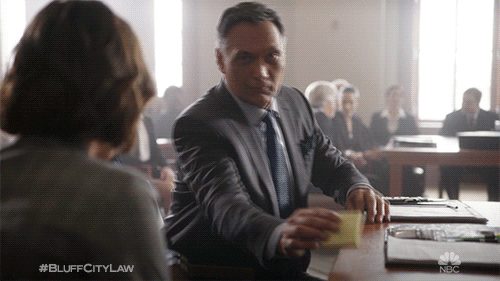 Ok, so I'm cheating a bit here because I've actually already seen the first episode of this show! I was actually invited by People Magazine to attend a screener for Bluff City Law a few weeks ago. I gave a quick synopsis and first reaction to the pilot episode on our twitter, but I will refrain from sharing my full thoughts until the show premiers, as to avoid spoilers. What I can say that for me the Memphis set pilot was a bit rushed and did not take the time to give you a true sense of why the father/daughter main characters want to avoid working together, or how some of the existing relationships exist. However, the show was interesting enough and had a cliffhanger ending that will ensure I'll tune in for at least another episode. Overall, the show seems to weave in legal and family drama in a way that's similar to past shows, such as The Practice with an aesthetic similar to other legal shows like Suits. Bluff City Law stars Jimmy Smits (NYPD Blue), Caitlin McGee (Grey's Anatomy), Jayne Atkison (Criminal Minds), and Barry Sloane (The Whispers).
Prodigal Son – Fox, Sept. 23
Of all of the shows premiering this fall, Prodigal Son is the one I'm most anticipating. The premise of the show follows Malcolm Bright (Tom Payne, The Walking Dead), a criminal psychologist for the NYPD, who has a manipulative mother and a father who is a serial killer (Martin Sheen, Masters of Sex). He is constantly being pushed by his sister to take a break and live a life outside of working, but works on a team for his mentor who craves perfection. With Malcolm only feeling at peace when he's helping to solve murders, should we be looking at him as a psychopath himself? At least one person on his team thinks so! This show is very much on brand for me and I think it has the potential to do well. Fox had a great crime thriller show on its network in the past, The Following, which was great until it wasn't, then it fell fast. So the potential for this show to do well is there with the story, the cast and the network. Let's hope it lives up to it.
Evil – CBS, Sept. 26
A very interesting take for a horror show, Evil explores, well evil, taking into consideration both science and religion. Katja Herbers (Westworld) plays a skeptical psychologist who will team up with a priest in training played by Mike Colter (Luke Cage) to see what really is the cause and explanation behind the evil in this world. I really believe that if done properly, this show could really show the similarities in those who solely consider religious explanations and those that solely rely on science. What will be necessary for this to happen is to remain neutral in it's solutions and neither sway too far on one side or the other, rather putting the information out there and letting people decide for themselves. I love the concept and think it has potential to be a good show that can stay around for about 3 seasons.
All Rise – CBS, Sept. 23
I have to admit here, I'm not 100% sold on All Rise, but I am all in on Simone Missick (Luke Cage) in a lead role in a tv drama on a major network! This show explores the LA Legal system from the judges to prosecutors, public defendants and clerks. Missick herself plays a newly appointed judge who is coming off of being a leading Deputy District Attorney who is determined to provide justice, no matter whose feathers get ruffled. My apprehension here is that the show For The People on ABC exists and, by all synopsis available right now on All Rise, seems to be quite similar. The main differences being the positions (and ethnicities) from which the story is being told. So I'm in on the show, but definitely hope it gives me something different beyond shows I already watch! All Rise also stars Jessica Camacho (The Flash) and Wilson Bethel (Hart of Dixie).
Other New Shows I'll At Least Watch Once:
Mixed-ish – ABC, Sept. 24
The Politician – Netflix, Sept. 27
Almost Family – Fox, Oct. 2
Criminal – Netflix, Sept. 20
Bob hearts Abishola – CBS, Sept. 23
The Unicorn – CBS, Sept. 26
Alright people, that's it for me and my fall tv schedule! Do you think I have the right shows on my list? Any that you also plan on watching? Or even some that you think I should add? Let me know in the comments or find us on twitter or instagram and let me know there! Until next time!